Day 2 :
Track 1: Ocean & Climate Track 2: Costal Hazards & Marine Environment Protection Track 4: Chemical & Physical Process of Ocean
Location: International B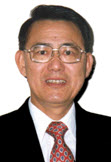 Chair
Shih Ang Hsu
Louisiana State University, USA

Co-Chair
A. D. Rao
Indian Institute of Technology Delhi, India
Session Introduction
Louisiana State University, USA
Time : 08:30-08:50
Biography:
Shih Ang Hsu is Professor of Oceanography and Coastal Sciences (Emeritus), Louisiana State University (LSU) since 1969 after he completed his M.S. in Environmental Health Engineering and Ph.D. in Atmospheric Sciences (specializing in the physics of air-sea-land interaction and engineering meteorology), Department of Civil and Environmental Engineering, the University of Texas. He published world-first textbook entitled "Coastal Meteorology" by Academic Press in 1988 and over 120 refereed journal articles in the fields of coastal and marine meteorology, air-pollution meteorology, air-sea interaction, and hydro- and engineering meteorology. Hsu is a Certified Consulting Meteorologist (certified by American Meteorological Society in 1979) for numerous corporations and law firms. Hsu is also the Co-Editor-in-Chief for "The Open Ocean Engineering Journal"
Abstract:
The BP oil spill in the Gulf of Mexico in 2010 was considered the largest accidental marine oil spill in the history of the petroleum industry. The three basic approaches for removing the oil from the water were: combustion, offshore filtration, and collection for later processing. From April to mid-July 2010, 411 burns were carried out which removed 5% or over 300,000 Barrels of oil; during the same time all the skimming operations removed 3% proving when conditions are right this is a very useful strategy (see www.oilspillsolutions.org/ ). While many health risk studies are ongoing, it is the purpose of this presentation to qualify and quantify the meteorological and oceanographic (met-ocean) conditions during these oil spill burning operations by analyzing the timeline of fine particle (PM2.5) measurements at Grand Isle, Louisiana. From April 28 thru August 21, 2010, there were 12 days the measurements exceeded the National Ambient Air Quality Standards (NAAQS). Using the daily weather map, on-site meteorological measurements at Grand Isle, and the applied physics of air-sea interaction from a buoy near the BP oil spill burning area, it is found that all high values of PM2.5 as measured at Grand Isle were not caused by the combustion method offshore, i.e., on-water burning to remove some of the BP oil spill. It is concluded that the burning of oil spill at a distance far enough (such as in this case 50 miles or 80 km) offshore and under fair weather conditions (when unstable atmospheric stability prevails or when the sea-surface temperature is higher than the overlying air temperature) is an effective approach to reduce the spill from reaching the shore.
Indian Institute of Technology Delhi, India
Time : 08:50-09:10
Biography:
A. D. Rao was awarded Ph.D. at the age of 25 years for his work on Numerical modeling of storm surges in India from Indian Institute of Technology Delhi and postdoctoral studies from University of Reading, UK. He also visited Florida State University as a visiting faculty for one year. His research interests include development of numerical models for storm surges, ocean state forecast, internal waves. His work in this field is very well recognized through his publications and to his credit; he has published about 175 refereed papers in various reputed international and national journals.
Abstract:
Management of disasters is a complex process with multi-dimensional ramifications. A case study of disaster management plan for coastal stretch of Andhra Pradesh and Orissa, India is described using more than 100 years cyclone and associated storm surge data. Return periods for various cyclone events are determined. The maximum probable surge amplitudes are simulated using numerical storm surge models. The maximum probable total water levels are also calculated by superimposing the tidal amplitudes and wind wave setup on the surge amplitudes. The 50-year return period event is considered for computation of total water levels and based on this, protection measures are suggested for prevention of flooding along the coasts. Using the advanced two-dimensional depth integrated (ADCIRC) circulation model based on finite-element formulation is applied for the simulation of surges and associated landward inundation generated by a cyclonic storm crossing the east coast of India. High resolution precise land topography data is an essential ingredient for the computation of accurate extent of inundation and local water levels. The data sets which we use for our experiments include course resolution (1.8km) data of GEBCO, high resolution (90m) data of Shuttle Radar Topography Mission(SRTM) and very high resolution (10m) data of CARTOSAT-1 (IRS-P5). It is demonstrated through the model that the need of high resolution ground truth data for better prediction of inundation levels using specific cyclonic events. The surges are validated with the sea level anomaly data. Similarly, significant wave heights generated by some extreme events are compared with altimeter data for validation.
King Abdulaziz University, Saudi Arabia
Time : 09:10-09:30
Biography:
Mohammed O. Al-Jahdali is the Professor of Ecological Physiology at King Abdulaziz University, Dean of Science & Art College - Rabigh campus, Saudi Arabia. He did his Ph.D. from the University of Alabama 2003 and trained at Dauphin Island Sea Lab, Dauphin Island, AL-USA. His Research interest is manipulations of environmental parameters on physiological and ecological functions of biota at Rabigh lagoon at the Red Sea, Saudi Arabia.
Abstract:
A large lagoon is present within Rabigh-mangrove swamps (between 22°49´N and 22°54´N) on the western Red Sea coast of Saudi Arabia. For almost two decays, a personal decision to partially close the mouth connecting this lagoon to the open sea to make a passageway resulted in a hug negative impact on the lagoon ecosystem. Absence of a previous environmental impact assessment was the main reason for such outcome. General descriptive study was preformed to evaluate the status of the lagoon ecosystem and its characteristics; including physical, chemical and biological parameters of the lagoon as well as biota conditions and biodiversity. Water quality and sediment conditions were also investigated. Satellite pictures, remote sensing technique and GIS data corresponding to the lagoon area through the years 1987 -2013 were analyzed. The preliminary results showed extreme negative impact on the ecosystem and the lagoon is now at risk. The rapid response of the governmental authority is highly appreciated and resulted in removing that passageway and liberates the area to allow circulation and exchange resources between the lagoon and the open sea. Finally, a comprehensive large scale study was suggested to determine the exact risk and to start the process for reconciliation and restoration of the lagoon and the mangrove trees.
Indian Institute of Technology Kharagpur, India
Time : 09:30-09:50
Biography:
Tarumay Ghoshal is presently pursuing his Ph.D. in the field of data assimilation and ocean modeling at Centre for Oceans, Rivers, Atmosphere and Land Sciences, Indian Institute of Technology Kharagpur, India. His research interest is to improve the data quality and set up a model for good forecast and hindcast for the Bay of Bengal region. He has completed M.Sc. in Exploration Geophysics in the same institute in 2009. He was appointed as supervisor in Fugro India for seismic data processing quality check while serving in the Director General of Hydrocarbons, Under Ministry of Petroleum and Natural Gas, Government of India. During that tenure, he was also involved in maintaining geophysical data repository.
Abstract:
The Bay of Bengal (BOB) basin has complex dynamic nature. The Bay is forced by semi annually reversing wind, heavy precipitation and enormous river discharges. The wind forcing generated Kelvin and Rossby waves play major role in BOB circulation, heat, nutrients and water mass transport. In spite of so many studies, the proper knowledge regarding BOB's thermodynamic variability subjected to various atmospheric forcing and transient phenomenon like tropical cyclones remain still incomplete. The reason is the lack of data quality and its use in the high resolution model simulation. However, the assimilation of the satellite derived data with ocean model output can be higher quality product that can surely help to identify short scale dynamics and improve forecast. To achieve this result, satellite derived sea surface height, salinity and temperature have been assimilated with high resolution regional ocean modeling systems (ROMS) climatological simulation. The quality of the assimilated data has been investigated through root mean square error and correlation analysis with available satellite and in-situ data set, which has come out to be reasonably good, and the data are capable of identifying short scale spatial features of the BOB. This methodology to prepare the assimilated data can be used to prepare the synoptic initial condition of ocean models for the better forecast.
University of Delaware, USA
Time : 09:50-10:10
Biography:
Thomas M. Church completed his Ph.D. in 1970 in chemistry at the University of California; San Diego supervised by Edward D. Goldberg at Scripps Institution of Oceanography. He then received an NSF-CNRS Postdoctoral Fellowship at the University of Paris supervised by Claude Allegre. He has been a faculty member at the University of Delaware since 1973 and currently appointed the E.I. Professor of Marine Studies with over 160 publications. Since then he has held visiting faculty appointments at Caltech with Clair Patterson, Aix-Marseilles and Pau in France, and as a fellow at the HWK Institute in Delmenhorst, Germany.
Abstract:
Trace elements are effectively transported by the atmosphere and delivered to large aquatic systems such as the surface ocean. Most major ocean basins are surrounded by continents with significant sources of arid material (dust) and anthropogenic emissions (ash). Many of these trace elements (e.g. Fe, Mn, Zn, Cu, Co) are bioactive; hence the impact of their atmospheric input depends significantly on the source (natural vs anthropogenic), chemical form (primary vs altered) and mode of deposition (dry vs wet). Long term climatic variations over the North Atlantic strongly influence the relative proportions of wet and dry deposition from year to year. For several trace elements, wet deposition by rain comprises a large fraction of labile atmospheric components. The contrasting nature of desert and combustion aerosols modulates the magnitude and solubility of these trace element inputs. For instance, a small proportion of combustion aerosol contributes a relatively large proportion of soluble trace elements to the surface ocean. Indeed for many trace elements elements this relationship may determine the potential fertility or toxicity of atmospheric deposition to marine phytoplankton proximate to upwind continental sources. Remarkably Ni and V sourced from unrefined oil combustion are characteristic tracers of ship emissions that may be impacting the surface ocean. Thus changes in climatology that carry emissions from the land to the sea, as well as economic development based increasingly on marine transport may both have important implications for the health of the future ocean.
Track 5: Ocean Life & Ecosystem
Location: International B

Chair
Garriet W. Smith
University of South Carolina Aiken, USA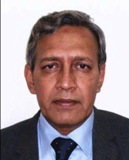 Co-Chair
Khairul Azam
The University of South Pacific, Fiji
Session Introduction
University of South Carolina Aiken, USA
Time : 10:50-11:10
Biography:
Garriet W. Smith is a Microbial Ecologist at USCA where he studies microbial interactions with marine organisms. He is on the Graduate faculty in the Dept. of Marine Medicine and Environmental Studies at MUSC and the College of the Environment at USC-Columbia. He maintains a laboratory at the Center for Hydrogen Research where he screens nitrogen-fixing bacteria for their potential to produce hydrogen in fuel cells. Smith also studies diseases of corals throughout the world and is the co-chair of the Coral Disease Working Group in the World Bank's Targeted Coral Research Program. Smith has identified pathogens associated with diseases of scleractinian corals, gorgonians, echinoderms and sponges. His research, while concentrating in the Caribbean, includes studies in the Indian Ocean, the Red Sea and throughout the Pacific. He has published over 100 scientific papers in peer reviewed journals.
Abstract:
The composition and health of coral reefs has changed in the past 20 years, and continues to change. Some of the documented changes include species distribution, overall coral cover, species dominance and diversity of associated organisms, both microscopic and macroscopic. Most researchers attribute these changes to increased sea surface temperatures as the primary driving factor. Corals have specific temperature limits beyond which normal function is impaired. Bleaching is among the most obvious signs of temperature stress. Bleaching not only affects the coral zooxanthallae symbiosis, but also associated microorganisms, thus, disrupting the coral holobiont. This situation often leads to disease. Increased seawater temperatures can affect the establishment of coral pathogens by increasing their growth rate or inducing virulence factors. Normal antibiotic production by the surface mucopolysaccharide layer microbial community is also affected by increased temperature. Sea surface temperatures are now increasing at a rate greater than those experienced in the past 420,000 years. This is reflected by existing coral reefs changing by decreasing coral cover and shifts in dominate species.
The University of South Pacific, Fiji
Time : 11:10-11:30
Biography:
Khairul Azam has completed his Ph.D. in 1990 from the University of Strathclyde, Glagow, U.K. He did his post doctoral from the University of Hull and University of Pertanian, Malaysisa. He worked as Researcher and Faculty for the last 27 years. He is a Professor at the University of Khulna, Bangladesh but presently on lien and working as Senior Faculty, School of Marine Studies, at the University of the South Pacific, Fiji. He has numerous publications to his credit and has attended national and international seminars and workshops. He was the Dean, Life Science School at Khulna University during 2002-2004.
Abstract:
The change from traditional subsistence to semi-intensive is leading to an increase in the demand for aquaculture feeds. The culture of freshwater prawn, Macrobrachium rosenbergii in Fiji as protein source and source of income for small-scale farmers is important. However, due to the unavailability and high cost of feed ingredients and formulated feeds, the supply and quality of feeds for aquaculture development is restricted. In addition, the lack of information on cost-effective channels to deliver feeds to farmers has contributed to the poor production and profitability. A nutritional study was conducted to evaluate growth performance of M. rosenbergii fed iso-energetic, low cost formulated diets, using locally available ingredients in ponds for 124 days. Two formulated (MBM+MM+CP-diet 1 and FM+Wht-diet 2) and two commercial (Crest tilapia pellet-diet 3 and Pacific prawn pellet - diet 4) diets were fed. The study indicated no significant differences for weight gain and survival rate (P ≥0.05). It was observed that diet 2 induced highest growth rate while the lowest FCR (0.97±0.02) value was obtained for the same diet. The survival of prawns ranged between 83.43 mm ± 5.55 and 89.26 mm ± 0.40 %. The highest prawn production was obtained with diet 2 at 0.16 kg/m2. The economic analysis of M. rosenbergii production showed that diet 2 was the least expensive (FJ$0.53) to produce 1 kg of prawn as compared to the commercial diets (Pacific Prawn feed -FJ$0.89 and Crest Tilapia feed - FJ$0.69). Therefore, this study suggests that M. rosenbergii growth was slightly improved when using the formulated diet 2 although the highest survival rate (89.26±0.40 %) was obtained from the formulated diet 1. Diet 2 may be recommended to the farmers for monoculture of M. rosenbergii in ponds in comparison to both commercial diets in Fiji.
Sam Ratulangi University, Indonesia
Time : 11:30-11:50
Biography:
Laurentius T. X. Lalamentik is the Dean of the Faculty of Fisheries and Marine Science at Sam Ratulangi University Indonesia. He graduated in 1985 at Sam Ratulangi University and has Master's Qualication at Facolta di Scienze, Universita Politecna delle Marche, Ancona, Italy in 2004. Since 1985 he is working on coral reef ecology.
Abstract:
Ratatotok Peninsula and its surrounding areas are integrated to South-East Minahasa District of North Sulawesi Province, Indonesia. 15 years hard coral and sea surface temperature data were collected respectively. In 1997, 2000 and 2010 the surface temperature was noted to rise about 2 - 3 degree of Celsius. The total coverage of hard corals was declined or tent to decline during those years. Although several other causes, i.e. bombing, poisoning, netting and Acanthaster plancii predation, were found also as reasons for coral destruction, bleaching events that occurred in 1997, 2000 and the latest one was occurred in 2010 could be blame as major factor that ruined the reefs in these area. Nevertheless, not all hard corals were affected. Compared to other Indonesian reef which were also affected by coral bleaching, most of coral genera attacked in this study area was the dominant genera, such as Acropora (at Ratatotok Peninsula and Hogow Island) and Galaxea (at Ratatotok Peninsula). It was very obvious that the bleaching events in those years were corresponded by increasing sea temperature. Sea temperature data were collected by using CTD (Conductivity, Temperature, Depth) data logger. However, after several months, it seemed that almost all of coral suffered from bleaching were survived. Strong current was probably the main key for the corals to survive from those bleaching events.
Universiti Kebangsaan, Malaysia
Time : 11:50-12:10
Biography:
K.D. Simon graduated from University of Rajshahi, Bangladesh in 2004 with a B.Sc. Hons. and majored in Fisheries. Then he pursed his M.Sc. and Ph.D. at National University of Malaysia (UKM). He received his Ph.D. in Marine Science in 2010. His research focused on Population growth, Taxonomy, Feeding biology, Reproductive biology, Resiliency behavior, & Digestion physiology of selected resilience fishes in Malaysian waters. In 2010 he joined as a postdoc fellow in National university of Malaysia. In 2011 he joined as a Senior Lecturer at Faculty of Science and Technology in National university of Malaysia.
Abstract:
The identification of trophic levels (TROPHs) is an essential component for the management of fisheries resources as well as for quantifying the ecosystem effects of fishing. In this paper we identified trophic level of twenty commercially important fishes collected from coastal waters of Pulau Perhentian, Terrenganu, Malaysia. Trophic levels were analyzed based on the direct examination of fish stomachs and categorized as herbivores fed on vegetable materials and small crustaceans, and carnivores fed on teleost, crustaceans, mollusks, cephalopods, echinoderms and annelids. The estimated mean trophic levels for herbivorous fishes were 2.11 ± 0.04 and carnivorous fishes were 3.67 ± 0.33. The diets of both herbivorous and carnivorous fishes did not differ significantly between sizes and sexes. The findings of this study will be useful for ecological modeling for a better representation of the trophic flows associated with large medium and small trawl fishes not only Perhentian coastal waters of Malaysia but also in neighboring countries.
PT Newmont Minahasa Raya, Indonesia
Time : 12:10-12:30
Biography:
David Sompie is president director of Newmont Minahasa Raya, Indonesia. He completed his master's degree from University Manado, North Sulawesi and his ongoing PhD in marine science from Sam Ratulangi University, North Sulawesi
Abstract:
Since 1993-2012, an intensive monitoring was established by PT Newmont Minahasa Raya (PTNMR) to closely monitor the condition of coral reef in the coastal areas of Ratatotok and Buyat bay, South-East Minahasa region, North Sulawesi, Indonesia. In this area, PTNMR a gold mining company was operated in 1996 - 2004 and put its tailing in the seabed of Buyat Bay. One of coral reef monitoring programs is to monitor the hard coral condition. The objective of this study was to describe the hard coral condition before, during, and after PTNMR operation. A Line Intercept Transect (LIT) method was applied for gathering the hard coral data. Fixed permanent transects were established in four location at the depth of 3 m and 10 m. All data were collected each year. There were several changes occurred during the monitoring period both on the number of genera of hard coral and the total coverage of hard coral on each study sites. The percentages of hard coral coverage were varied during the whole monitoring years. Several factor were identified during this study that could be connected to the fluctuation of hard coral conditions. Fish bombing, bleaching (1997, 2010), Crown of Thorn Starfish attacked (1998), bottom gillnetting, and coral disease were major factors that caused the changes in hard coral. However, it can be concluded that beside such destructive factors mentioned above, the hard coral conditions were stable during the whole monitoring years. Moreover, there were no sign that the sediment from the PTNMR operation have influenced the coral condition these areas.
Break:
Lunch Break 12:30-13:15 @ Atrium