Day 1 :
Track 13: Tools & Technology in Oceanography Track 3: Coastal Science & Engineering
Location: International B

Chair
Dominic D'Agostino
University of South Florida, USA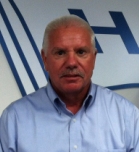 Co-Chair
Kevin C. Owen
Hoegh LNG, USA
Session Introduction
Texas A&M University-Corpus Christi, USA
Time : 11:35-11:55
Biography:
Dorina Murgulet is an Assistant Professor of Hydrogeology at Texas A&M University-Corpus Christi (TAMUCC). She began her career with the TAMUCC in 2011. Prior to that, Dr. Murgulet worked as a research hydrogeologist for the Geological Survey of Alabama (GSA) while completing her Ph.D at the University of Alabama in Tuscaloosa. She also graduated with a M.S. degree in Hydrogeology from University of Alabama and a M.Sc. in Geochemistry and a B.S. in Technical Geology from Alexandru Ioan Cuza-Iasi University, Romania. Her dissertation project involved a comprehensive evaluation of groundwater flow dynamics and contaminant transport to coastal waters under low recharge conditions. As part of this project, she worked to develop a conceptual and mathematical model describing the groundwater flow dynamics, seawater intrusion, and nutrient transport to the Gulf of Mexico in response to density driven flow caused by the presence of saltwater intrusion. While at GSA, Dr. Murgulet worked on several projects related to water resources such as groundwater sustainability for large-scale irrigation, source-water and resource evaluations, among others. Currently, Dr. Murgulet is continuing her research efforts by working with undergraduate and graduate students in the Department of Physical and Environmental Sciences at Texas A&M University-Corpus Christi. Her research group is currently working on investigations related to groundwater-surface water interaction in a semi-arid coastal area using radioactive, anthropogenic, and stable isotopes and other geochemistry methods, GIS, remote sensing techniques, and groundwater modeling. Specifically, the research includes understanding: a) groundwater contributions to water quality and habitat degradation in coastal embayments; b) groundwater discharge zones and surface water salinity variations in response to seasonal fluctuation of hydraulic gradients; c) the role of groundwater nutrients in system-wide nutrient budgets; and d) evaluate hypoxia and phytoplankton (red & brown tide) trends in relation to groundwater flow and nutrient discharge.
Abstract:
In South Texas embayments, sources of nutrients fueling both red and brown tide growth remains enigmatic, though these blooms tend to occur during times of year when surface inflows are minimal. Extremely low precipitation and high evaporation rates limit the surface freshwater inflows to coastal emayments. It is therefore conceivable that groundwater represents a significant source of freshwater, nutrients, and organic matter and plays a major role in surface water quality degradation and ecosystem health. However, knowledge of groundwater contribution to this area is extremely limited. This study aims to analyze the groundwater contribution and interaction with surface water to Oso Bay and Nueces River Tidal segment by applying a combination of methods such as resistivity imaging and forensic geochemistry. Preliminary geochemistry data collected from groundwater, water column, and stream bed pore water indicate an increase of groundwater inflow during dry periods and reduced surface inflows. Resistivity data and field parameters collected from Nueces River at Hazel Bazemore Park indicate that total dissolved solids concentrations gradually decrease at the river bank. Furthermore, land and marine resistivity vertical profiling of water column and subsurface sediment, collected along a shore-normal transect, reveal the presence of upwelling groundwater at three locations in Oso Bay. Furthermore, pore-water and surface water samples collected along the resistivity transect are enriched in Radon indicating that groundwater may be discharging into the bay at this location. Further data collection and analysis will be conducted to better characterize the extent and seasonal variation of groundwater discharge to coastal embayments in South Texas.
Hoegh LNG, USA
Time : 11:55-12:15
Biography:
Kevin C. Owen has earned a MS. in Biological Oceanography from the Florida Institute of Technology, a M.S. in Environmental Sciences and a M.A. in Biology from the State University of New York in Buffalo, and a B.A. in Biology and Geology from the State University of New York at Binghamton. He is the Health, Safety, and Environmental Manager of the Port Dolphin Energy LNG Deepwater Port project for Höegh LNG, an international LNG shipping company. He has over 20 technical publications and conference presentations.
Abstract:
Harmful Algal Blooms (HABs) have significant ecological and economic effects on the marine environment and use. In recent years, researchers have been increasingly developing and testing methods to treat and control HABs. Most of these methods involve applying clays, chemicals, or solid substances to a HAB-affected area. The authors of this paper suggest using floating desalination plants to treat or control red tides. HAB producing dinoflagellates have been shown to be sensitive to physical and chemical changes in the environment, such as changes in temperature and salinity. The typical response of dinoflagellates is to form cysts that then settle out of the water column. The discharges from a floating desalination plant can rapidly change the temperature and salinity in the water column, that could be expected to induce encystment in the dinoflagellates and effectively ending a HAB. The discharges include hypersaline water, freshwater, and heated warmer. By discharging the heated freshwater at a low depth in the water column, due to its lower density than seawater, the discharge would move upward towards the surface. Since the hypersaline water would be more dense than seawater, by discharging it at the surface, the hypersaline water would sink. The discharges from a floating desalination plant would stress the red tide with surfacing warmer freshwater and sinking hypersaline water and the dinoflagellates should encyst in response to these disturbances. These temperature and salinity changes that could be created by a floating desalination plant would be achieved without the discharge of chemicals or other materials that could have other detrimental environmental impacts. A good aspect of this is that with continued mixing, the water would return to ambient temperature and salinity relatively quickly with minimal effect on the marine environment. Since the dinoflagellates have been shown to react quickly to environmental changes, the discharges may not have to be extremely hot or hypersaline or with very low salinity. Bench-scale and field tests would establish the temperature and salinity ranges needed for optimal HAB treatment and control.
King Abdulaziz University, Saudi Arabia
Time : 12:15-12:35
Biography:
Radwan Al-Farawati born and raised in Taif, Saudi Arabia. Al-Farawati earned a B.S. in Marine Chemistry in 1990 from Faculty of Marine Sciences, King Abdulaziz University. After graduation, he enrolled as a student at Oceanography Laboratories, Liverpool University, obtaining a Ph.D. degree in Oceanography in 1998. Al-Farawati subsequently spent 12 years in the Faculty of Marine Sciences at the University of King Abdulaziz. In 1999 he was appointed the chairman of marine chemistry department, a post he held up to now. His main interest is to study the distribution of nutrients and trace metals in the coastal waters of eastern Red Sea; and speciation of dissolved trace metals in seawater. Recently, he participated in research collaboration with institute of Geomar in Germany to study the geochemistry of methane in the hot brines and shallow areas of the Red Sea. Besides that, Al-Farawati participated in many projects to study marine natural products from marine organisms such as corals, algae and sponges.
Abstract:
Cathodic stripping voltammetry is a powerful technique for determination of trace metals speciation in seawater. It was used to evaluate and determine the extent of nickel complexation by potential organic ligands in Reayat Al-Shabab and Al-Arbaeen; a heavily polluted coastal lagoons on the eastern Red Sea. The data revealed the presence of two classes of ligands: a strong complex that has an average log conditional stability constant (log K'NiL1) of 15 with an average ligand concentration of 71 nM; and a weak complex that has an average log conditional stability constant (log β'NiL2) of 13.9 with an average ligand concentration of 430 nM. The ligand concentrations for both classes were high indicating the important of sewage as a potential source for organic ligands to the marine environment. The speciation calculation of dissolved Ni showed that more than 90% of Ni was complexed by the organic ligands. This has impact on biogeochemical cycle of Ni in the coastal waters.
Korean Institute of Ocean Science & Technology, South Korea
Time : 12:35-12:55
Biography:
Jeseon Yoo is a professor at Korean Institute of Ocean Science & Technology. His research interests include Civil Engineering, geology, oceanography and geomorphology
Abstract:
Typically, physical quantities of breakwater runup vary depending on not only properties of incident waves (i.e. wave height, wave period, wave direction) but also characteristics of coastal geometry such as breakwater porosity, breakwater slope, breakwater roughness, etc. In earlier studies, investigations of the runup quantities with relation to wave properties and geometric characteristics were mostly limited to laboratory-scaled experiments. However, field-based studies on the breakwater runup characteristics were rarely found. In order to verify the lab-based empirical formulas, herein, the laboratory-scaled results are compared to the properties of wave runup obtained through field observations in various water wave conditions. In this study, wave runup on the breakwater slope seaward in field is measured by means of an optical video imaging method, at three different locations in the East coast of Korea. The measured breakwater runup is characterized in association with incident waves and breakwater geometries. Then, the characteristics of the breakwater runup quantified in field are investigated by comparing with generalized empirical formulas, which were derived from laboratory experiments.
Break:
Lunch Break 12:55-13:40 @ Atrium
University of New England, Australia
Time : 13:40-14:00
Biography:
Prior to undertaking her Ph.D. Jennifer M. Rowland worked for various government agencies including NSW Fisheries, NSW DIPNR, NSW DPI and universities, UNE and SCU. Jennifer decided to return to university to complete her Ph.D. and has submitted in June 2013 at the University of New England, Armidale NSW Australia. She is now working for the Benthic Ecology Lab at Macquarie University in Sydney NSW Australia.
Abstract:
Removal of sediment from the seabed is potentially a major disturbance for the resident macro-benthic communities. The Removal of sediment from the seabed is potentially a major disturbance for the resident macro-benthic communities. The present study investigates the different rates of recovery of an inshore macro-benthic community following a dredging event for re-nourishment of the nearby, severely eroded Palm Beach system, south-east QLD, Australia. Approximately, 23,000 m3 of sediment was removed from an area of 200 m x 2 km at 20 m depth. An asymmetrical 'beyond BACI' design, of one impact and two control locations were remotely sampled once prior and three times post-dredging (1 week, 3 and 11 months). Using a nested, three tiered hierarchical design with four replicates taken at each sampling station. This was repeated three times within the dredged zone, with samples taken along one transect from the inner core and two from the periphery zone separated by a 75 m buffer. In addition to species data (SD), two reduced datasets of major taxonomic groups (MTG) and functional feeding groups (FFG) were also analysed and tested using the RELATE procedure (PRIMER version6) for their success as surrogates. Significant effects were detected by all three datasets between the pre and all three post-impact sampling episodes suggesting that at survey end the community had not recovered. Although not fully recovered significant effects were found between the core, the two periphery sites and control locations, suggesting a faster recovery time for the periphery compared to the inner core, highlighting the importance the scale of an impact has on the rate of recovery of soft sediment communities. Both the MTG and FFG were moderately successful in identifying an impact however less so at identifying the differences in the rate of recovery between the core and periphery. This study will aid management in the monitoring and identification of impacts on soft sediment communities by providing quick impact assays using surrogate data; with suggestions for more sustainable approaches as results indicate that smaller sized dredge areas, such as strips, will have a faster recovery rate than the larger-scale block dredging.
Lagos state Polytechnic, Nigeria
Time : 14:00-14:20
Biography:
Babalola Olusola Adeniyi is young and dynamic individual. He completed his first degree in Aquaculture and Fisheries Management from Federal University of Agriculture Abeokuta, Nigeria in 1999 and proceeded to Lagos State University in 2003 in Pursuance of Master's Degree in Fisheries Science, option in Aquatic Pollution. Presently, he has registered for his Ph.D. programme in Hydrobiology and Fisheries in Ekiti State University, Ekiti Nigeria. He has attended both international conferences and training in Israel and South Korea respectively. Presently he is a lecturer in the department of Fisheries Technology, Lagos State Polytechnic and also coordinator of departmental unit in charge of Student's academic project. To his credit however, he has written up to 10 scientific papers some yet to be published.
Abstract:
A study was carried out on the assessment of the physico-chemical characteristics of Kuramo Lagoon in Lagos state. During the study period however, Weekly changes in physical and chemical water parameters from Kuramo Lagoon were investigated between two hydrological cycles for a period of 6months from February to July and analyzed. Variations in Water Temperature, Transparency, Turbidity, Dissolved oxygen, pH, Depth, Conductivity, Turbidity and Salinity were observed. The relationship between conductivity and salinity, transparency and turbidity, dissolved oxygen and Depth were also observed. Conductivity increases with increase in salinity. In most practical water quality application, the change of conductivity is dominated by temperature. The increase in conductivity in each sampling station is proportionate to increase in salinity. Kuramo Lagoon derives total dissolved solid from influx from Lagos Lagoon and river tributaries. The higher the turbidity the lower the transparency and vice versa, but around sampling station 4, the turbidity in this region is higher than other, this is because the sampling station has a shallow depth than other sampling station and there are lots of dead organic matter and inorganic materials that are lurked around the region. The oxygen concentrations are inversely proportional to depth. In shallow water, the bulk of the loss is attributable to oxidation generally occurs at the sediment/water interface where bacterial activity and organic matter are concentrated. All parameters were above permissible limits. The results shows that the Kuramo lagoon is polluted and is not fit for Domestic use and pisciculture, however, some species of fish were found in the Lagoon, this is an indication of long time adaptation to the polluted aquatic environment, and such aquatic animal could be used as bio-indicator/bio-monitor for further study on aquatic pollution.
University of South Florida, USA
Time : 14:20-14:40
Biography:
Abstract:
Florida Fish and Wildlife Conservation Commission, USA
Time : 14:40-15:00
Biography:
Peter J. Rubec obtained his Ph.D. from Texas A&M University and conducted postdoctoral research and teaching at Boston University. Surveys, stock assessments, and stock separation studies on Ocean Perch (Sebastes spp.) were conducted for the Canadian Department of Fisheries and Oceans and coastal research for the Texas Parks and Wildlife Department. Since, 1995 he has been a Research Scientist with the Florida Fish and Wildlife Conservation Commission in the Center for Spatial Analysis. He has led interdisciplinary research pertaining to freshwater inflow, upwelling, and developed habitat suitability models using GIS. He has over 80 primary and secondary papers.
Abstract:
A study was conducted to model and map spatial distributions and abundances of pink shrimp (Farfantepenaeus duorarum) on the West Florida Shelf (WFS) using habitat suitability modeling (HSM). Data loggers and electronic logbook systems on three shrimp boats were used to gather catch and effort along with bottom temperature, salinity, and depth data at known fishing locations. Vessel monitoring system (VMS) data supplied by the fishing company helped delineate areas with high fishing effort. Significantly higher mean catch rates (CPUEs) of pink shrimp occurred on the WFS during June to September, and October to December 2004 in comparison to January to March, and April to June 2005. Oceanographic modeling predicted monthly averaged bottom currents (speed and direction) and temperatures from March 2004 to June 2005. Current speed and direction indicated marked upwelling onto the WFS during 2004, and downwelling during 2005. Sediment data were interpolated to produce a sediment distribution map. Suitability functions were created to predict CPUEs in relation to depth, aspect, bottom type, bottom temperature, current speed, current direction, and VMS zones. The HSM linked to geographic information systems (GIS) were used to predict spatial distributions and abundances of pink shrimp monthly from March 2004 to June 2005. The areas with the most pronounced upwelling were also the areas that the HSM predicted should have the highest mean CPUEs. This was verified by overlaying observed CPUEs from the fishing vessels onto the suitability zones predicted by the HSM. Nutrients carried onto the shelf promoted higher shrimp abundances.
Break:
Coffee Break 15:00-15:20 @ Atrium